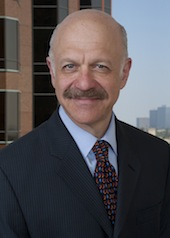 Dennis N. Brager

Seriously Outstanding
only 5% selected each year

Dennis Brager is a California State Bar Certified Tax Specialist and a former Senior Trial Attorney for the Internal Revenue Service's Office of Chief Counsel. In addition to representing the IRS in the United States Tax Court, he advised the Service on complex civil and criminal tax issues.
He now has his own five-attorney firm in West Los Angeles, and has been featured every year from 2008-2021 as a Super Lawyer in the field of Tax by Los Angeles Magazine. Dennis Brager has filed cases in the United States Tax Court on behalf of over 320 taxpayers.
Mr. Brager has limited his practice to representing clients having criminal and civil tax disputes with the IRS, the Franchise Tax Board, the California Department of Tax and Fee Administration (formerly the State Board of Equalization), and the Employment Development Department--both at trial and administrative levels.
He has been quoted as a tax expert by US News and World Report, Business Week, Fox News, CMDA, National Journal, Fox Business, Trusts & Estates, New York Daily News, Bloomberg Politics, the Daily Journal, The Daily Beast, USA Today, the Los Angeles Daily Journal, Tax Analyst, The Chicago Tribune, CNN Money, Bloomberg BNA, Cannabis Daily, Morning Star, Accounting Today, Sputnik, Tax Notes Today, Tech Times, and The National Law Journal.
He has appeared on ABC Television's Good Morning America, and ABC 7's Eyewitness News, Fox Business News, TV One Access, and radio stations KFGO, KGSN, KFNX's A Call to Rights with Steven Kates, KFWB Money 101, and KABC's The Larry Elder Show.
Mr. Brager has also spoken and given webinars before the IRS sponsored Nationwide Tax Forum, the California Continuing Education of the Bar, the California Society of CPAs, the UCLA Tax Controversy Institute, the California State Bar Tax Section, the Consumer Rights Litigation Conference, the California Trial Lawyers Association, the National Association of Consumer Advocates, the American Bar Association, the Warner Center Estate and Tax Planning Council, the National Association of Enrolled Agents, and the Orange County Tax Bar Association.
Dennis Brager has been an instructor at Golden Gate University's Masters in Taxation Program and a guest speaker at the University of Southern California. Mr. Brager has also testified as an expert witness on Federal tax matters.
His articles have appeared in the California Lawyer, Marijuana Venture, Daily Journal, Taxation for Lawyers, Los Angeles Lawyer, The Consumer Advocate, Family Law News, California Tax Lawyer, Journal of Tax Practice and Procedure, Journal of Taxation of Investments, and Accounting Today.
They include "Offshore Voluntary Disclosure – The Next Generation," "Partial Offshore Tax Amnesty – Voluntary Disclosure 2.0," "Anatomy of an OPR Case (Definitely Not R.I.P.)," "FBAR and Voluntary Disclosure," "The Tax Gap and Voluntary Disclosure," "Circular 230: An Overview," "Recent Developments in Tax Procedure," "Damages, Rescission and Debt Cancellation as Client Income," "The Taxpayer Bill of Rights--A Small Step Toward Reining in the IRS," "Challenging the IRS Requires a Cohesive Strategy," "The Innocent Spouse Defense," "IRS Guidelines for Installment-Payment Agreements," "IRS Tightens Inventory Rules for Marijuana Businesses," "What a Practitioner Needs to Know About Tax Assessment Dates," "IRS Collection Issues: The Consequences of California Community Property," and "How Your Clients Can Lose Their Passports by Falling Behind on Their Taxes."
Mr. Brager received his undergraduate degree from Pace University (B.B.A., magna cum laude, 1975, Accounting/Finance), and his law degree from New York University (J.D., 1978). He is a former chair of both the Tax Compliance, Procedure and Litigation Committee of the Los Angeles County Bar Association, and the California State Bar Tax Procedure and Litigation Committee.
He is admitted to practice before the U.S. Supreme Court, the Second, Fifth, Ninth, and Eleventh Circuit Court of Appeals, U.S. Claims Court, U.S. Tax Court, the District Court, and the Bankruptcy Court for the Central District of California.