Why Hire a Tax Litigation Lawyer?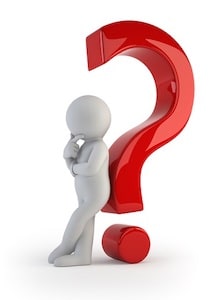 When faced with a tax controversy between you and the IRS, you may feel like you are at a disadvantage. The IRS has a giant team at its disposal to pursue its case against you. However, you do not need to face tax issues alone. Hiring a tax litigation attorney can give you the expertise you need to fight and win your case as well as protect your rights.
Most tax controversies arise during or after an audit. This can be at the federal level with an IRS agent or with state tax auditors. Unlike tax attorneys that help you plan your business affairs or personal estate, a tax litigation lawyer is there to fight on your behalf when there is a discrepancy. This is a distinct set of skills that not all tax attorneys may have. When faced with owing back taxes, penalties, interest and even criminal charges, you want a tax litigation lawyer on your side.
When to Hire a California Tax Litigation Lawyer
Since most tax controversies start with a tax audit, it may behoove you to hire a tax litigation attorney to represent you as soon as you are notified of an impending tax audit. Since you do not know the outcome of the audit, it is best to have a tax attorney that understands the possible results of an audit and how to fight a negative outcome. As in most legal situations, a good offense is the best defense; having a tax litigation attorney that can prepare you for the audit and counsel you through the process can help prevent many tax controversies from occurring.
If your tax audit with a state tax or IRS auditor does reveal a tax liability or leads to a criminal investigation, a tax litigation attorney can help you pursue the best line of defense. Your attorney can offer you options for protecting your assets and represent you if your tax dispute cannot be resolved at the audit or appeal level. Having a tax attorney that is skilled in the litigation measures needed to fight these complicated and potentially life-changing cases can help reduce your liability and protect your legal rights.
Fighting a tax controversy is not easy or simple, but you will get the best results when you have a tax litigation attorney that is experienced in these types of battles. At Brager Tax Law Group, our tax litigators are experts in both California and U.S. tax law and can fight on your behalf to protect your rights. If you are facing a tax audit, back taxes or an IRS criminal investigation, call us to schedule a consultation at 800.380.8295.. Call us at 800.380.8295 to schedule an in-person consultation at our Los Angles offices. For those outside the area, fill out the online form on our website to request a Zoom consultation