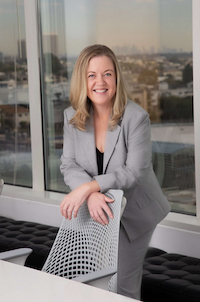 Meredith Vincent
Attorney
Meredith obtained her BBA in Accounting, summa cum laude, from National University in 1995.
Meredith joined Brager Tax Law Group in 2009 as a temporary paralegal. She later went on to become an Enrolled Agent, practicing before the IRS and the state taxing agencies.
In 2019, Meredith completed her Law Degree from Glendale University College of Law in Los Angeles County and received her JD with high honors. On November 4th, 2022, Meredith was admitted to the California State Bar and was sworn in by The Honorable Judge Armenui Amy Ashvanian, a Superior Court judge for the County of Los Angeles, who also happened to be one of her professors in law school.
Meredith's main focus at BTLG is assisting our clients with offshore / foreign reporting requirements with the IRS as well as State taxing authorities. In addition, she handles audits and some collection work.
Meredith enjoys hiking and swimming in her personal time as well as cooking and baking for her children and family, and indulges in Netflix binging.
Education
J.D., Glendale University College of Law, 2019
BBA, National University, 1995
Accounting
Professional & Bar Association Memberships
California State Bar
Member Since: 2022