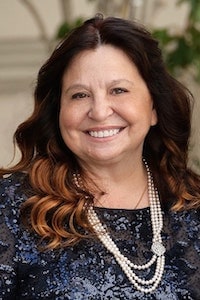 Cheryl R. Frank
Cheryl R. Frank is a former Senior Tax Attorney in the Tax Litigation Division of the IRS Office of Chief Counsel in Washington DC. Her area of expertise was Tax Shelter Litigation, which included partnerships and tax accounting issues. In addition to representing the IRS in Court, she advised the IRS on complex issues relating to tax accounting and partnership taxation. Cheryl was a founding member of the Tax Shelter Injunction Task Force Committee at the Department of Justice.
She has been interviewed by CNBC, CNN, and ABC news and was regularly interviewed by Fortune Magazine. For the last 36 years Ms. Frank has limited her practice to representing clients who have disputes with the IRS as well as other State taxing authorities.
Ms. Frank was invited and participated in a mission to China, which was a joint committee from private practice, Department of Justice and Office of Chief Counsel, Treasury Dept. to assist in developing a civil tax court system.
Ms. Frank received her undergraduate degree from Georgetown University, cum laude (BSBA in Accounting and Business in 1978) and became a CPA in 1979. She continued with her law degree from University of Miami, (JD with honors 1981) and her LLM in Taxation from Georgetown University, 1984, with honors.
Ms. Frank is admitted to practice in Washington, D.C., and holds inactive licenses in Maryland and Florida. She is not admitted in the State of California. She is admitted to practice in the US Tax Court, US District Court for the District of Columbia, and the US Court of Appeals for the District of Columbia and various other jurisdictions. She is a member of the International Bar Association as well as the American Bar Association.
Education
BSBA, Georgetown University, School of Business, Washington DC, 1978
J.D., University of Miami, Coral Gables, Florida, 1981
LLM in Taxation, Georgetown University, Law School, 1984
Jurisdictions Admitted to Practice Florida , 1981 (inactive)
District of Columbia, 1993
Maryland, 1993 (inactive)
U.S. Tax Court, 1982
Court of Appeals for Maryland, 1993
US Court of Appeals for District of Columbia, 1994
US District Court for DC, 1993
CPA, Illinois, 1981
CPA, Maryland, 1998

Professional & Bar Association Memberships
International Bar Association
Tax Section, Latin America Regional Forum, Women in Law