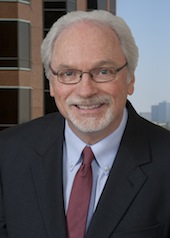 Roger C. Glienke
Roger Glienke is a Senior Tax Attorney with Brager Tax Law Group and a former IRS Senior Trial Attorney.
He handles civil and criminal tax controversy administrative practice and litigation, including audit defense and collection matters.
Previously, he had his own practice handling business, commercial, and general civil litigation in state and federal trial and appellate courts, including tax controversy litigation.
Prior to that, he was an attorney for Saavedra & Zufelt (Long Beach, CA) where he handled tax controversy litigation in state and federal trial courts and state appellate courts; and representation of corporations and individuals before the IRS and the California taxing authorities.
Mr. Glienke was a Senior Trial Attorney for the Internal Revenue Service's Office District Counsel for six years. During that time, he received an Award of Merit from the Office of Chief Counsel, Internal Revenue Service, Western Region (1986). He was also a Special Assistant U.S. Attorney for the Department of Justice's Tax Division.
Mr. Glienke received his law degree from DePaul University College of Law (J.D. 1982) and his undergraduate degree from University of Illinois and Columbia College (B.A. 1975).
He is admitted to practice before the California State Bar (1983), the Illinois State Bar (1982), the United States District Court, Northern District of California (1994), the United States Court of Federal Claims (1991), the United States District Court, Central District of California (1983), the United States Court of Appeals, Ninth Circuit (1983), and the United States Tax Court, (1983).
He is a member of the State Bar of California, the American Bar Association, the Los Angeles County Bar Association, and the Association of Business Trial Lawyers.
Education
J.D., DePaul University College of Law, Chicago, Illinois, 1982
B.A., University of Illinois and Columbia College, Chicago, Illinois, 1975
Jurisdictions Admitted to Practice Illinois, 1982
California, 1983
United States District Court, Northern District of California
United States Court of Federal Claims
United States District Court, Central District of California
United States Court of Appeals, Ninth Circuit
United States Tax Court

Professional & Bar Association Memberships
American Bar Association
Litigation Section
State Bar of California
Litigation and Business Law Sections
Los Angeles County Bar Association
Litigation Section
Association of Business Trial Lawyers