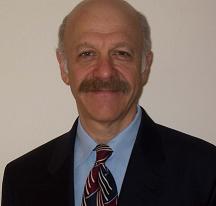 Dennis N. Brager, Esq.

Former IRS Senior Trial Attorney
Upcoming Speeches & Webinars
Dennis will be speaking at the following upcoming events.
"New FBAR Reporting Regulations Navigating Offshore Voluntary Disclosure Programs"
10:00 am- 11:30 am
September 10, 2014
"Changes to IRS Offshore Voluntary Disclosure Program"
12:00 pm
September 11, 2014
"Tax Issues and Domestic Abuse"
11:00 am- 12:00 pm
September 18, 2014
In the News
Accounting Today
August 2014
"FBAR Filing Date Approaching"
Accounting Today
May 2014
"Brager Sponsors FBAR Contest"
Accounting Today
May 2014
Previous Events
Dennis' webinar, "The IRS Collection Process: What You Need to Know to Advise Your Clients" is available on the Brager Tax Law Group Website:
Dennis' webinar, "Innocent Spouse Relief: Fact or Fiction?"

is available on the Brager Tax Law Group Website: